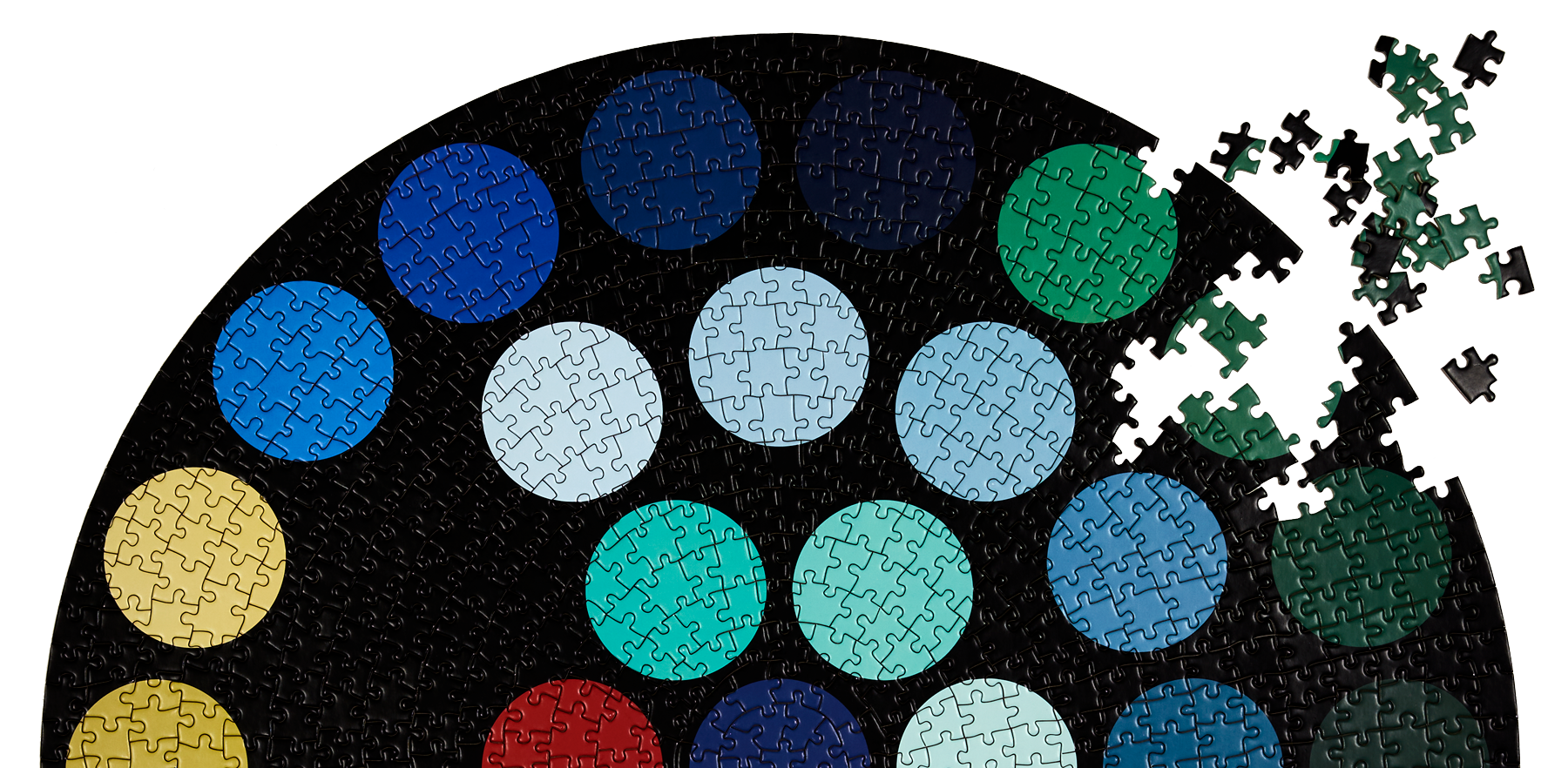 Four Point Puzzles is a Canadian jigsaw puzzle brand with a focus on contemporary art and design.
Created by Dan Robbins in the 1950s, Paint by Numbers kits were a cultural phenomenon that was embraced by millions of aspiring artists. The finished paintings from the '50s and '60s are now sought after collectors items. We have photographed our five favourites from that era and turned them into these incredible jigsaw puzzles. From a quiet forest setting to the iconic lone desert traveller painting, this collection shows the full range of these classic works.
Our puzzles are sold at museums, art galleries and independent retailers around the world. Click on the link below to find a retailer near you.
Did you lose a piece to one of our puzzles? If so, don't worry, we can replace it! Learn more about replacement pieces here.