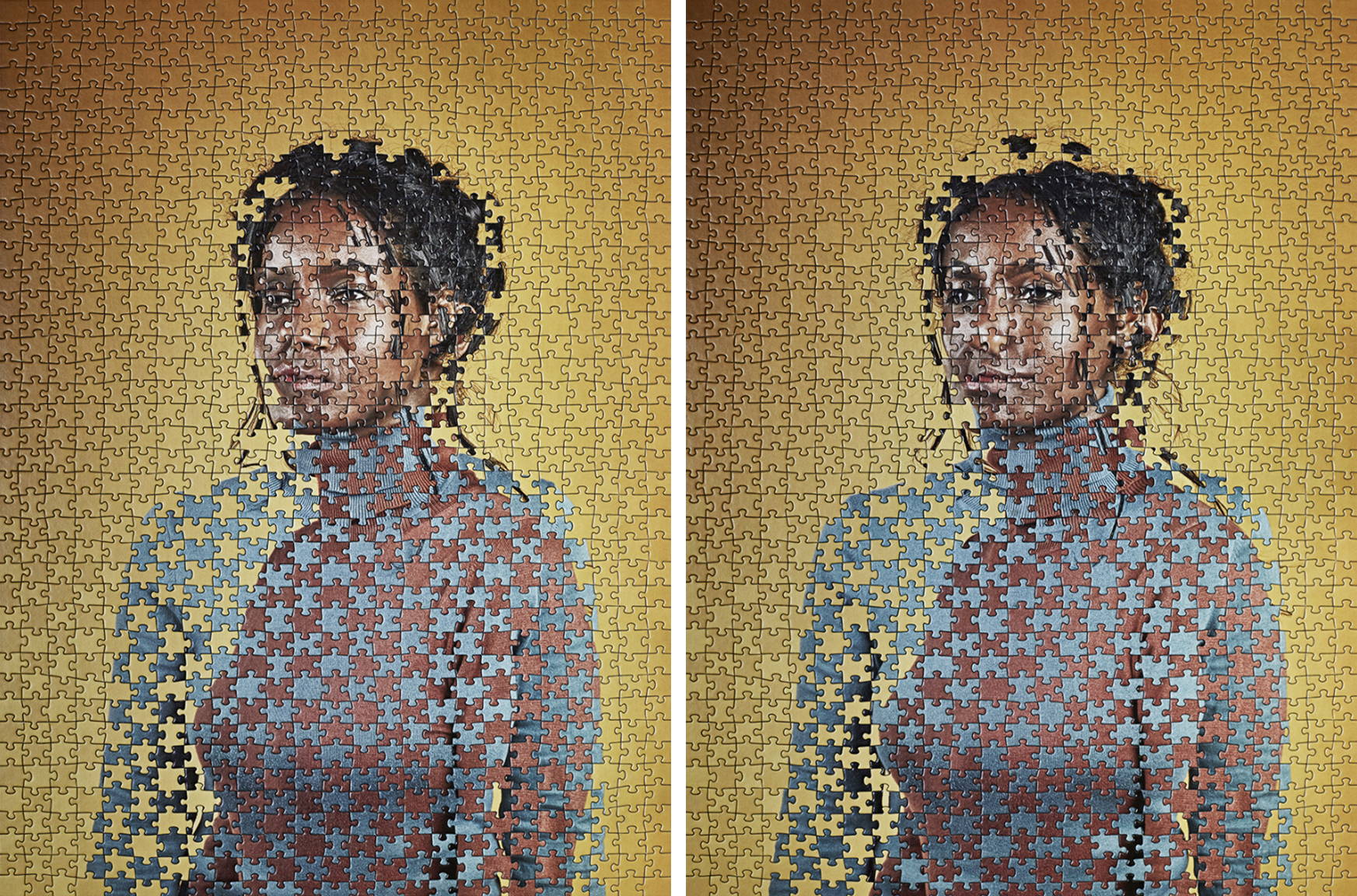 Image courtesy of Alma Haser's website.
Artist Alma Haser explores the physical similarities and differences of identical twins through a series of puzzles in Within 15 Minutes.
Alma Haser is a German artist and photographer currently based in the UK. The innovative approaches and techniques that she uses in her photography have garnered much due attention. Alma has exhibited extensively across Europe and North America and has won several awards for her innovative work.
Incorporating collage, mixed media and paper folding techniques, Alma pushes the boundaries and dimensions of traditional photography, creating work that is thoughtfully layered and visually complex. Her portraits are transformed into paper sculptures that blur the lines between two- and three-dimensional pieces.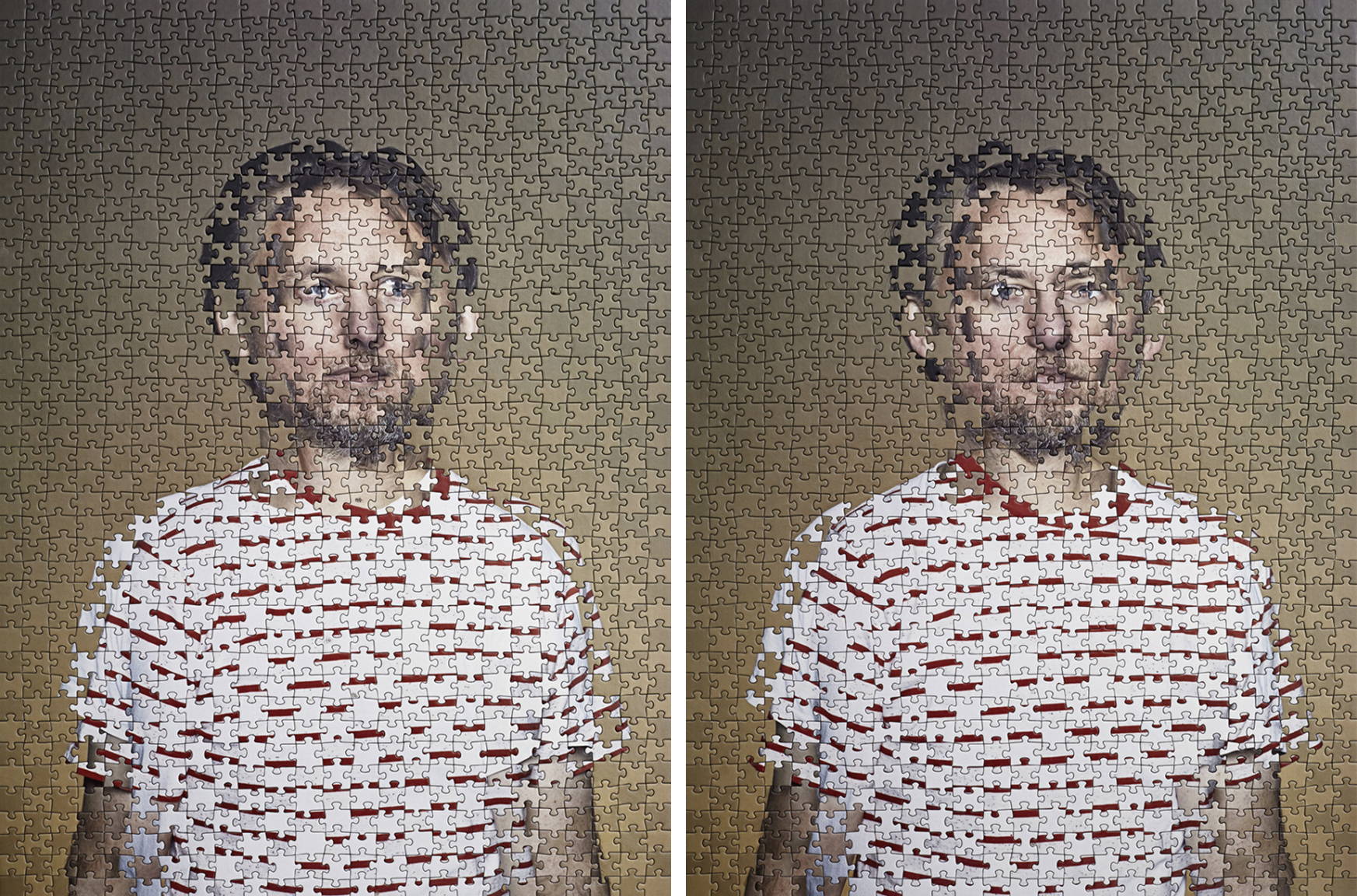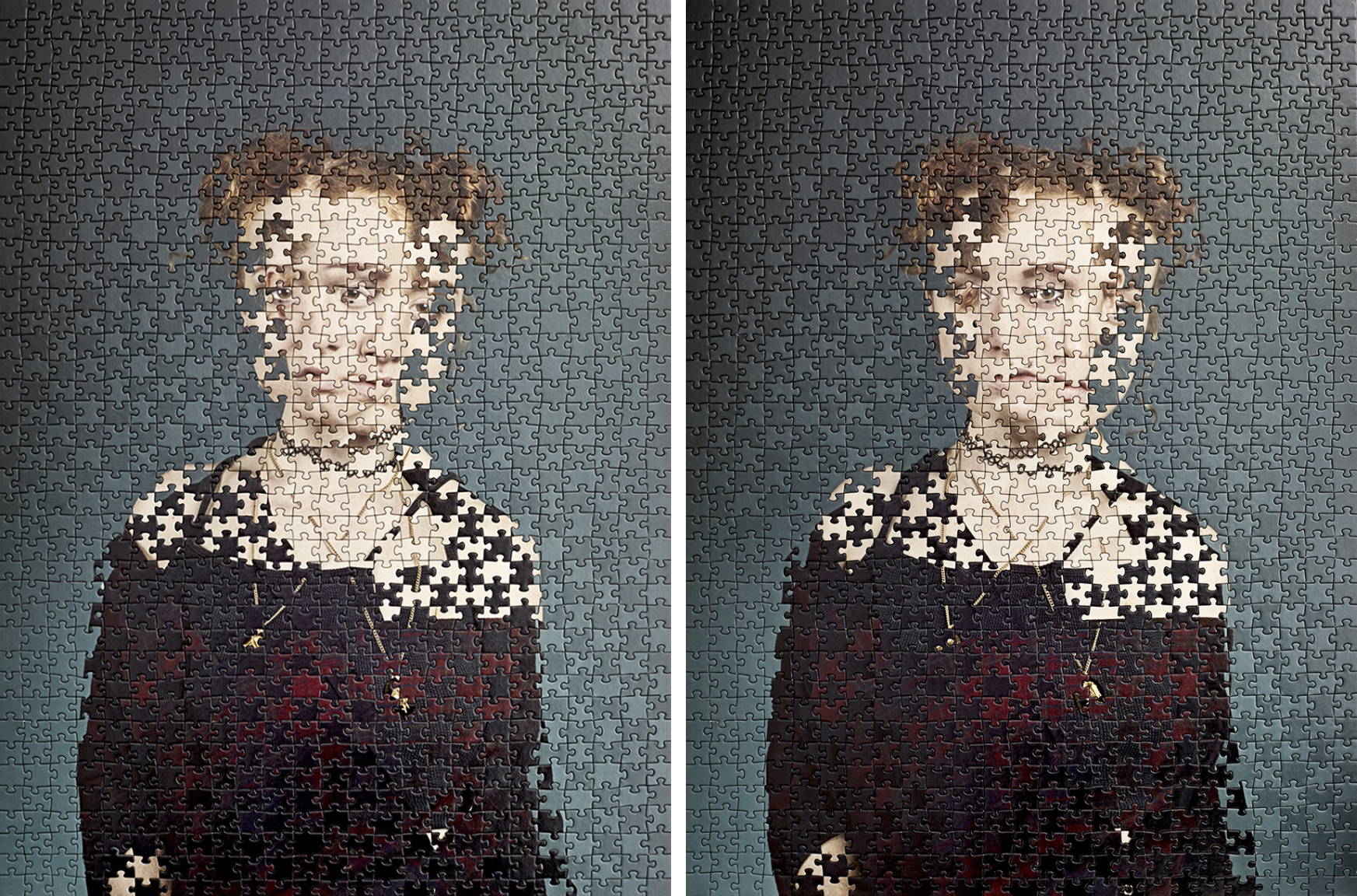 Images courtesy of Alma Haser's website.
With this particular body of work, Within 15 Minutes (a fitting title that references the average amount of time between the births of identical twins), Alma uses photography and jigsaw puzzles to explore the physical characteristics of identical twins. To create this compelling work, Alma photographed five sets of identical twins independently of one another and then used these images to create individual 1000-piece puzzles. To fully explore the similarities and differences between the siblings, she then combined parts of each puzzle by swapping out every other piece between each pair. The result is a collection of eerie portraits that each contain precisely one half of each twin.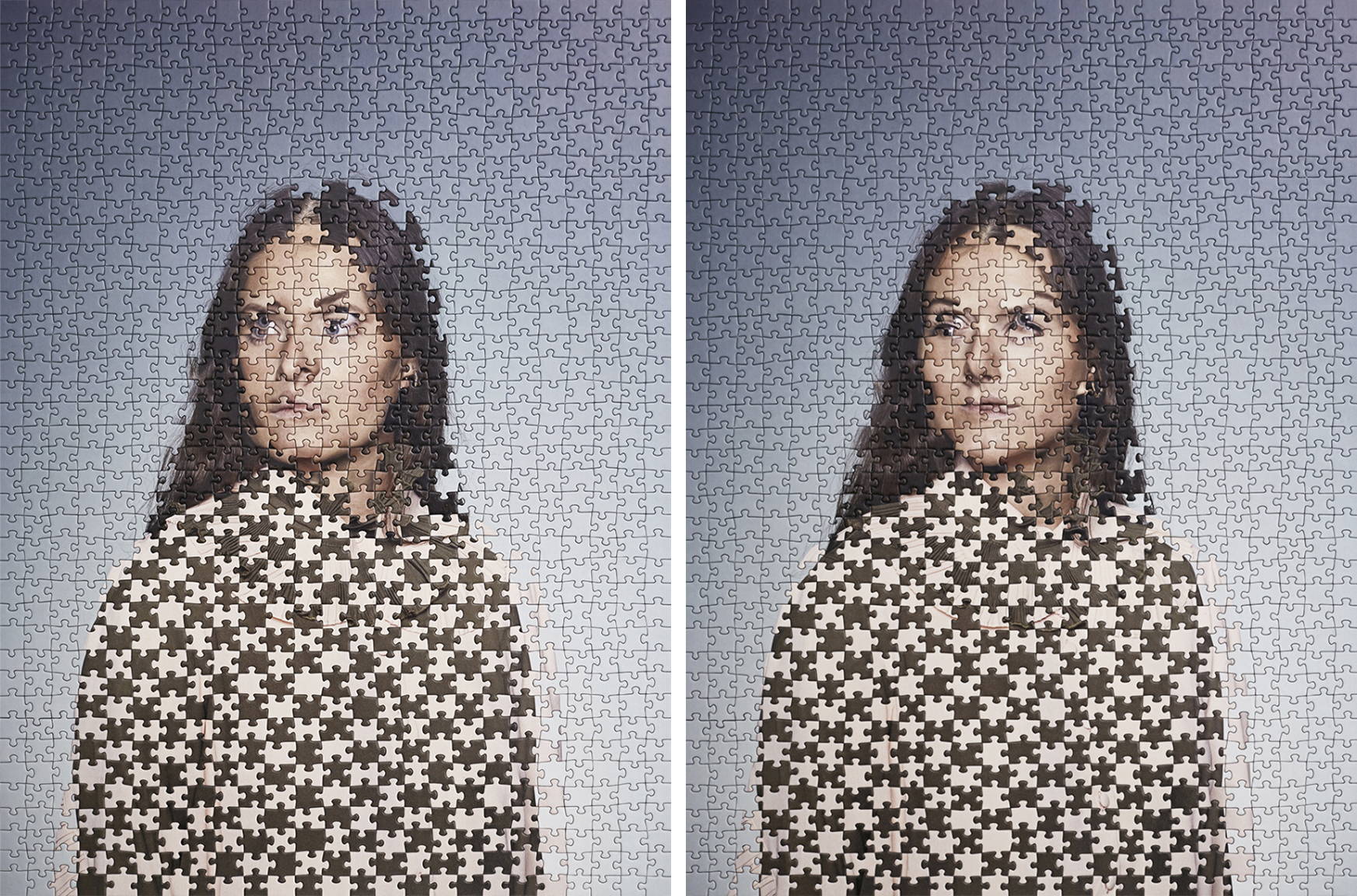 Image courtesy of Alma Haser's website.
To learn more about Alma Haser and her work, you can visit her website here.