The Washington Color school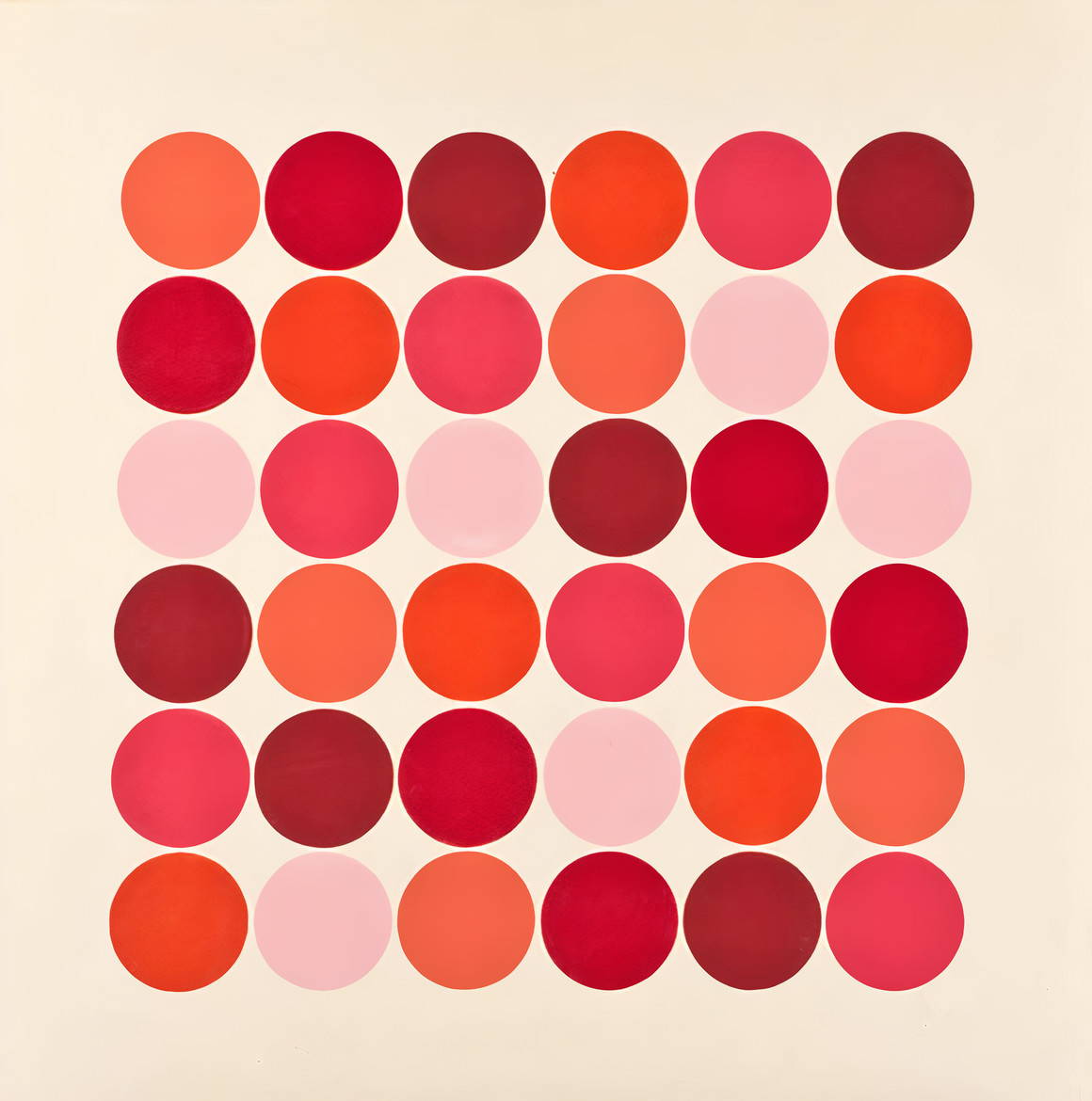 Red (1966) by Thomas Downing, courtesy of wikiart.org
The artists of the Washington Color School, the mid-century abstract art movement that inspired our Dots puzzle, made color the subject of their paintings
The 1950s and '60s saw a boom in experimental art. In New York, Jackson Pollock gained notoriety for his drip-technique paintings and Andy Warhol for his silk screen prints. But in Washington, D.C., a group of artists were skeptical of the expressionist trend of projecting artistic emotion in their artwork. Instead, they sought to create art in what they called its "purest form." They began experimenting with Color Field Painting, a form of non-objective art that explored using large, solid areas of color. There was also a focus on the optical effects created by the interrelationships of various colours.
The Washington Color School used solid color to create geometric patterns, often with a focus on the optical effects created by the interrelationships of various colors. The technique they're most known for involved applying thin acrylic paint directly to unprimed cotton canvas, so the thin paint sunk into the canvas. This resulted in flat-surfaced paintings, free of the brushstrokes and textured paint layers visible in other experimental techniques at the time. As a result of this technique, the artist was rendered more anonymous, with the viewer's visual experience of pure color rising to the forefront.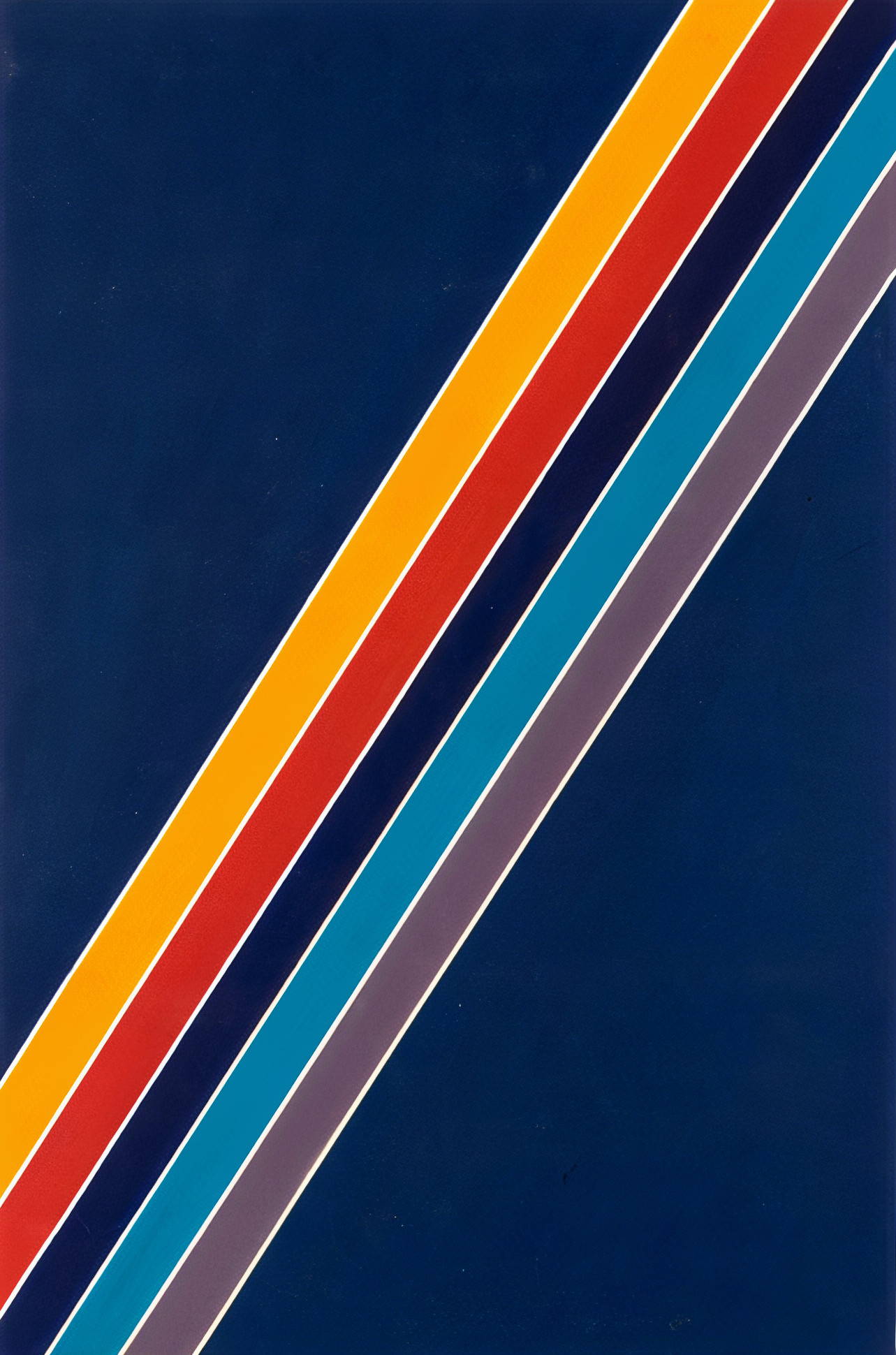 Blue Let (1965) by Sam Gilliam, courtesy of davidkordanskygallery.com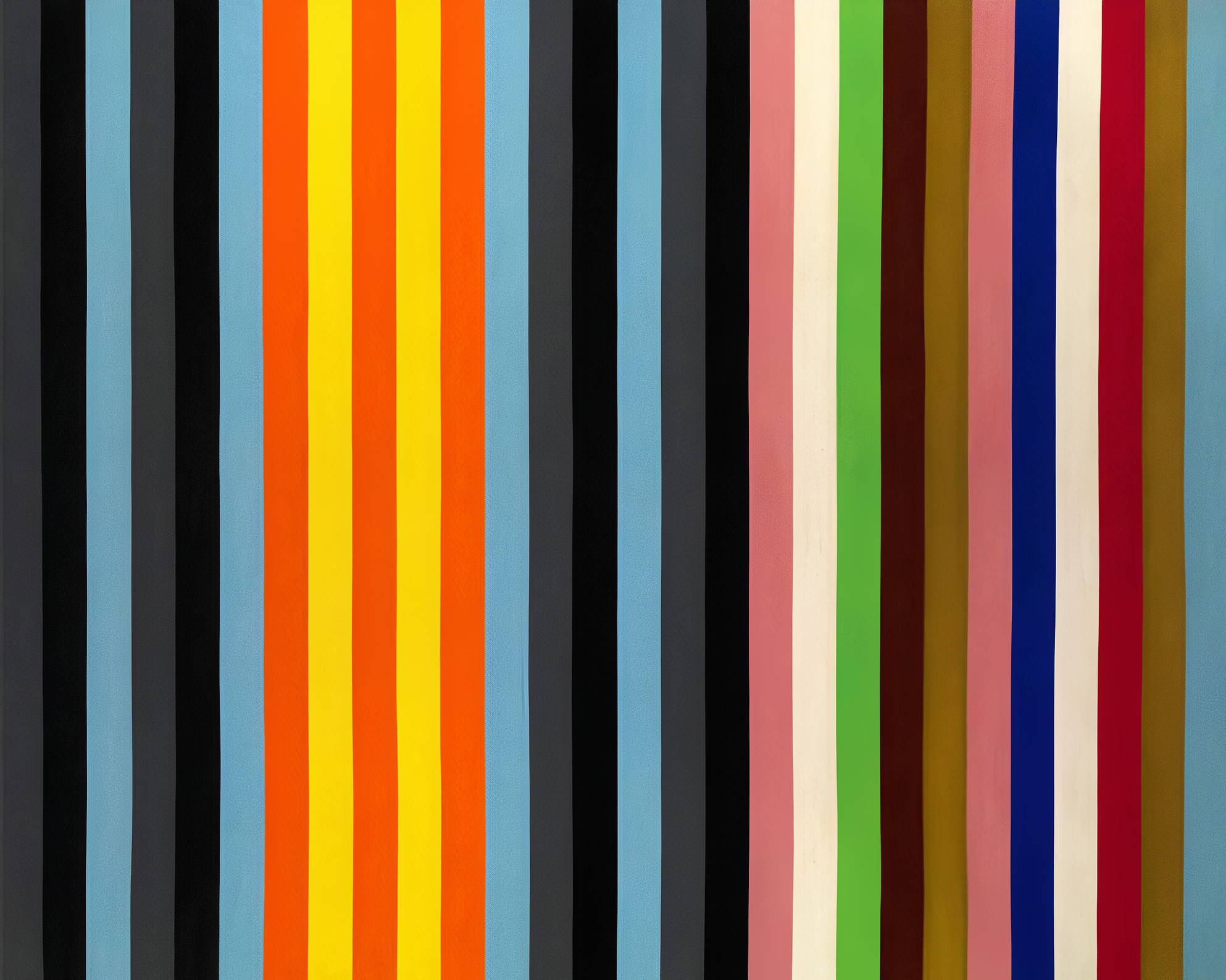 Flower Machine (1964) by Gene Davis, from Smithsonian Magazine
The six loosely affiliated artists most commonly associated with the Washington Color School are Kenneth Noland, Morris Louis, Gene Davis, Howard Mehring, Thomas Downing, and Paul Reed. These artists were all included in a 1965 exhibit curated by Gerald Nordland at the Washington Gallery of Modern Art, called the "Washington Color Painters," which is thought to be the origin of the movement's name. Additional artists associated with the School include Leon Berkowitz, Sam Gilliam, V.V. Rankine, Alma Thomas, Hilda Thorpe and Anne Truitt.
Our Dots puzzle was designed as a nod to the Washington Color School. Thomas Downing served as the main inspiration, along with Poul Gernes, a Danish artist who, although not part of the Washington Color School, was working within the same artistic parameters at this time.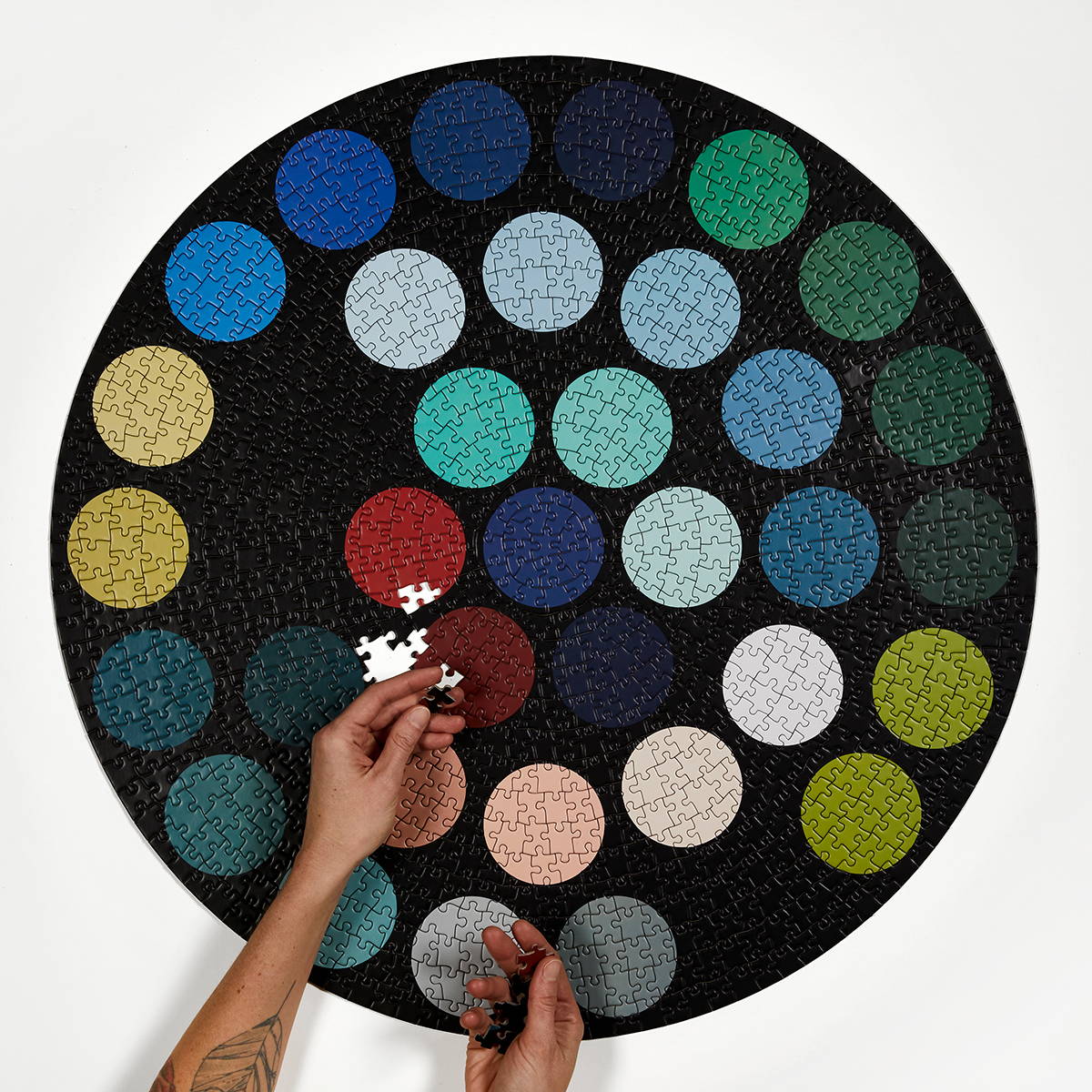 Find our Dots puzzle here.
Thomas Downing, a high-school teacher turned artist, was at the centre of the Washington Color School movement. His paintings often feature large circles, the shape he believed was best suited to hold paint on a canvas. The circles' placement and colors were carefully chosen to create symmetry. Gerald Norland, the curator of the "Washington Color Painters" exhibit, wrote of Downing's work, "The expressive capacities of pure color, divorced from natural form or from Cubist derivations, have been explored with clarity and precision and the resultant expansive, buoyant, and lyrical paintings have inspired still another generation."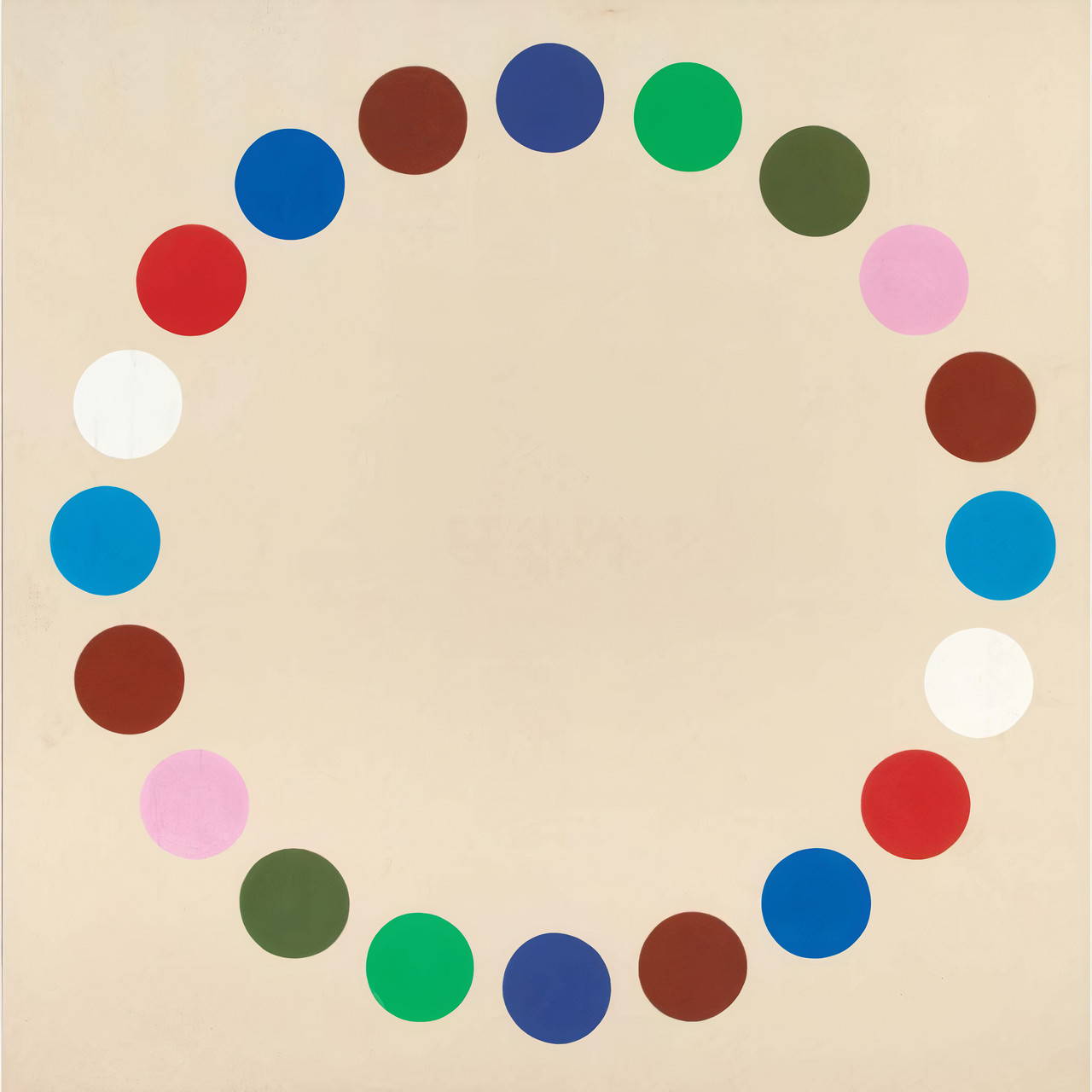 Ring-One, Saranac (1971) by Thomas Downing, courtesy of artnet.com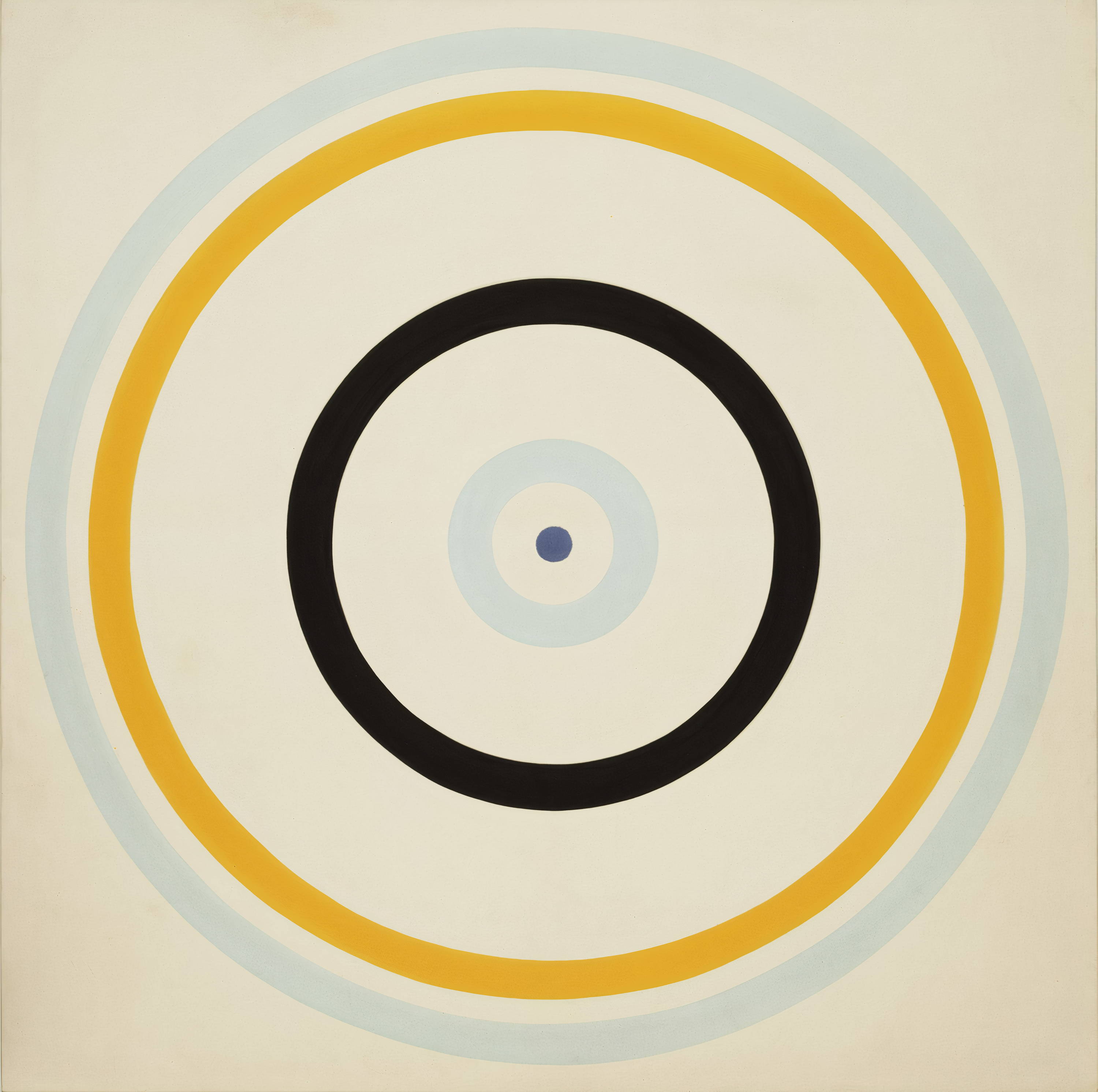 Turnsole (1961) by Kenneth Noland, courtesy of moma.org
At the same time that the Washington Color School was experimenting with color, shape, and technique in America, Poul Gernes, a Danish artist, was exploring how color could have a social impact. Gernes integrated bright contrasting colours and repeating geometrical shapes in his artwork, believing that these elements could bring joy and improve human quality of life. Although his artwork has found a home in many museums, he is perhaps most widely known for his artistic decorative projects in public places, such as the Herlev Hospital in Denmark.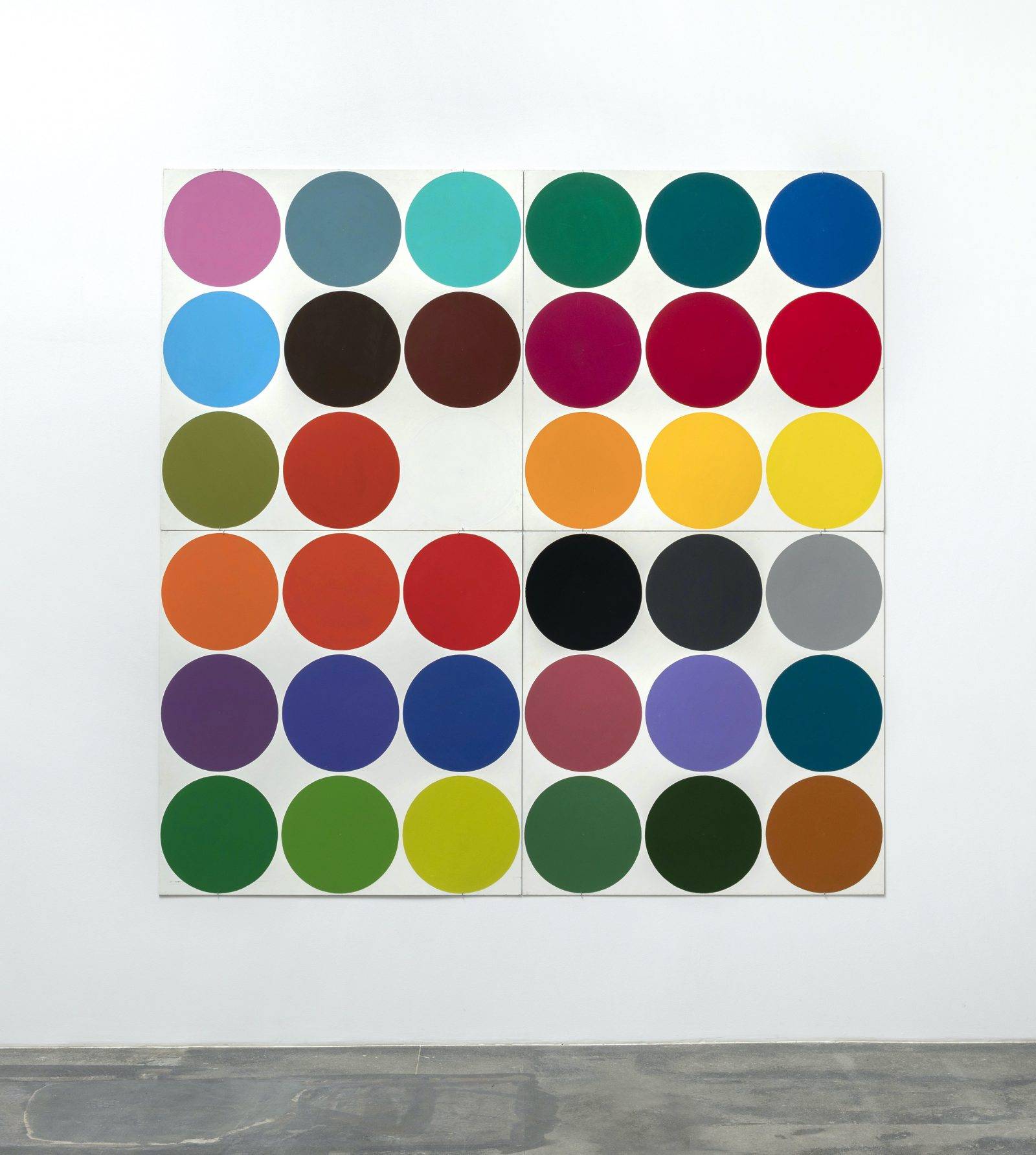 Untitled (Dot Painting) (1966) by Poul Gernes, courtesy of artsy.net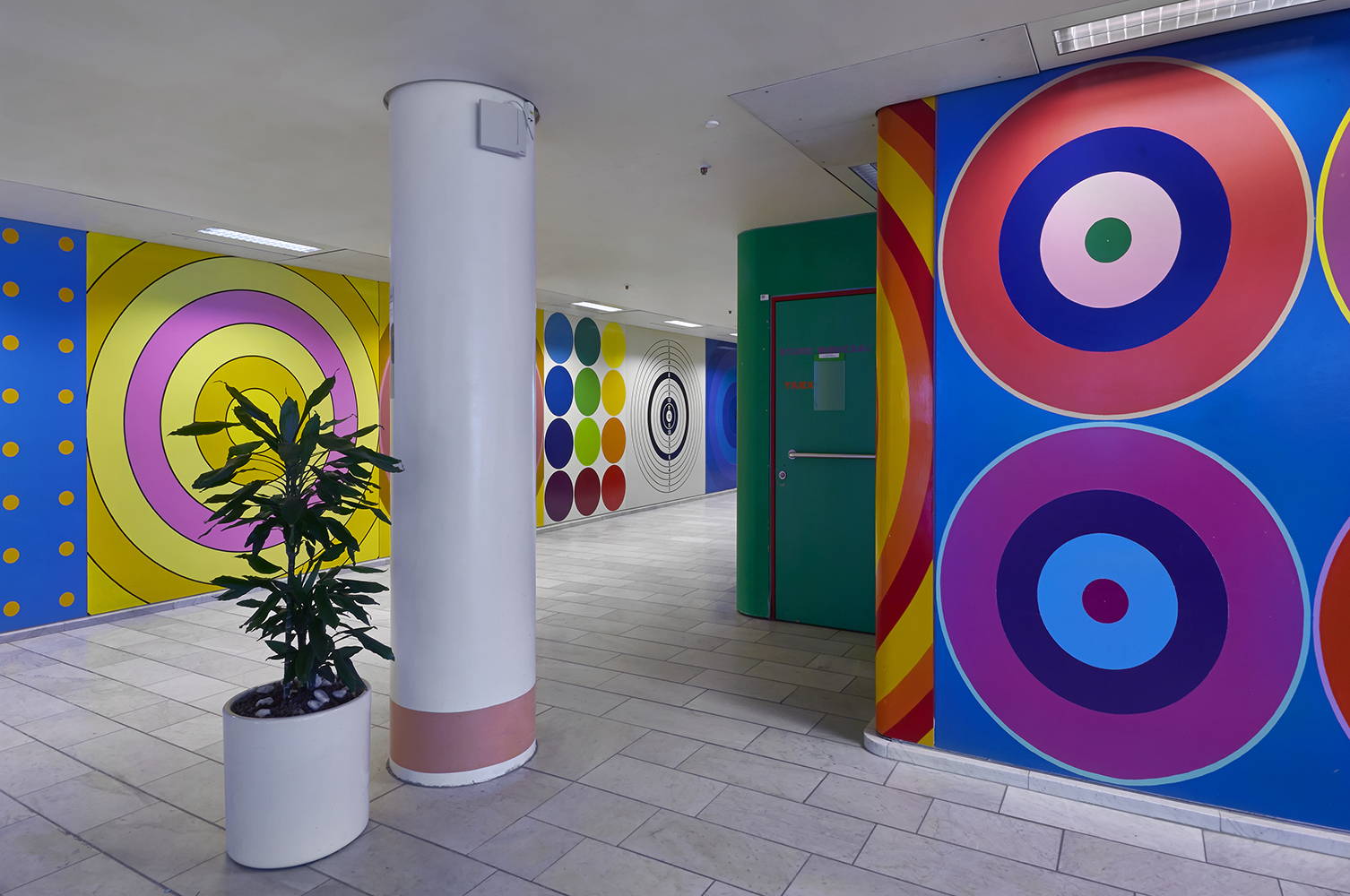 The interior of the Herlev Hospital, decorated by Poul Gernes, image courtesy of www.kulturarv.dk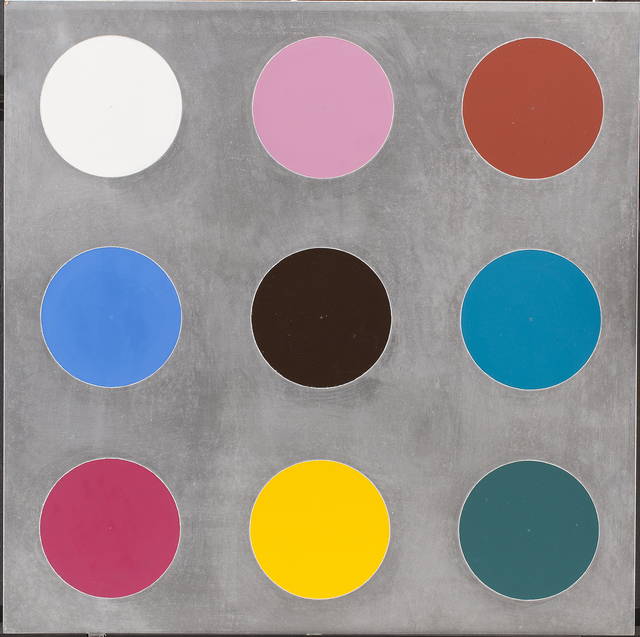 Untitled (1968-1969) by Poul Gernes, courtesy of artsy.net
Like the artwork of Thomas Downing and Poul Gernes, our Dots puzzle makes color the focus. The circular puzzle contains 34 coloured dots, many of which are arranged sequentially as gradients, and all of which are placed to compliment adjacent dots.