Store Feature - Compendium Design Store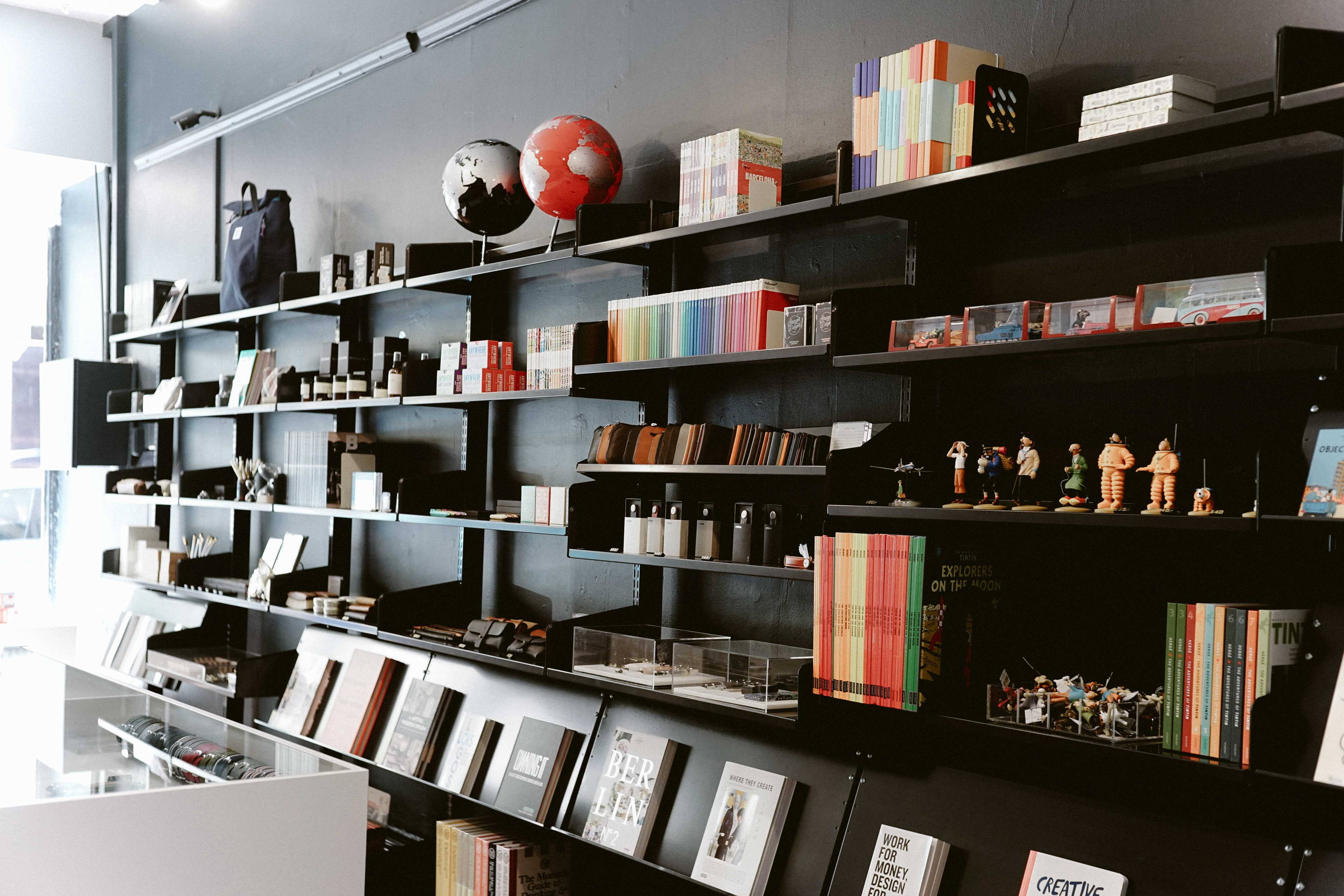 Compendium Design Store in Fremantle, Australia
Compendium Design Store has a carefully curated selection of products that celebrate the Fremantle community
Based in Fremantle, a port-side city in Western Australia, Compendium Design Store curates products that have both a hyper-local focus and a global appeal. In addition to puzzles, they stock a wide range of design-conscious goods, from cool gadgets to stationery, periodicals, and jewellery.
Although they ship their products across Australia, and even have an outpost in the US, we love their commitment to their local community in Fremantle. They stock products from local designers, have collaborated on a clothing line that highlights Fremantle culture, and even have a city guide on their website!
We had the opportunity to chat with Jayden Weston, the owner of Compendium Design Store, about some of their favourite puzzles and designers, some of the creative ways they cater to their community in Fremantle, and how they make the most of their small space.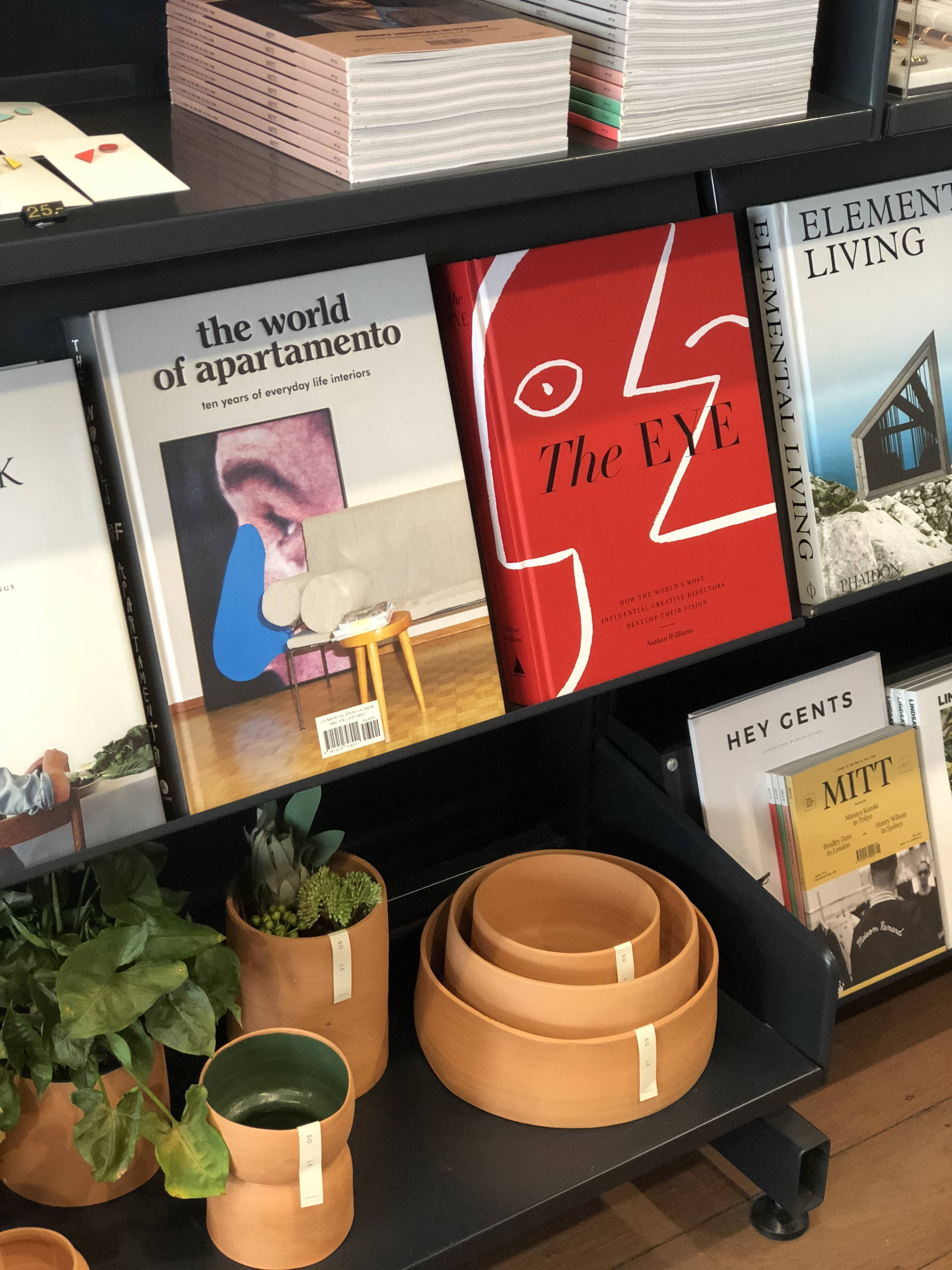 A selection of design books and ceramics on the shelves at Compendium
Why did you decide to open Compendium Design Store?
Semi-by-accident we found ourselves experimenting with a small pop-up space on our local High Street, selling some wool felt products that we produced on the side. At some point, once we felt it was working and we were getting known, we realised we had to keep the offering fresh. So we began stocking some of the cool items our friends were producing around town. Cushion covers, greetings cards, some handmade wallets and ceramics, things like that. Gradually it grew and we brought in some stuff from elsewhere, both from further afield in Australia, and then the USA, Japan, etc. Then when a small shop became available next door, we took the leap and it's been home ever since. Now we definitely need more space—stay tuned haha!
The name of your store, Compendium Design Store ("a concise collection of things, esp. one systematically gathered"), really sums up the mission of your store. How do you stay true to that mission?
It's made a little easy by the tiny space we have to work with! And our small-to-nonexistent storeroom. So we are really careful about what we pick to sell, while making the economics work of course. Personally, I love visiting other shops that are curated and give stuff space to be displayed. It's more beautiful, and more fun, as opposed to that feeling like you have to sift or trawl through stuff in an overstuffed store. It's more work, but selection is our point of difference.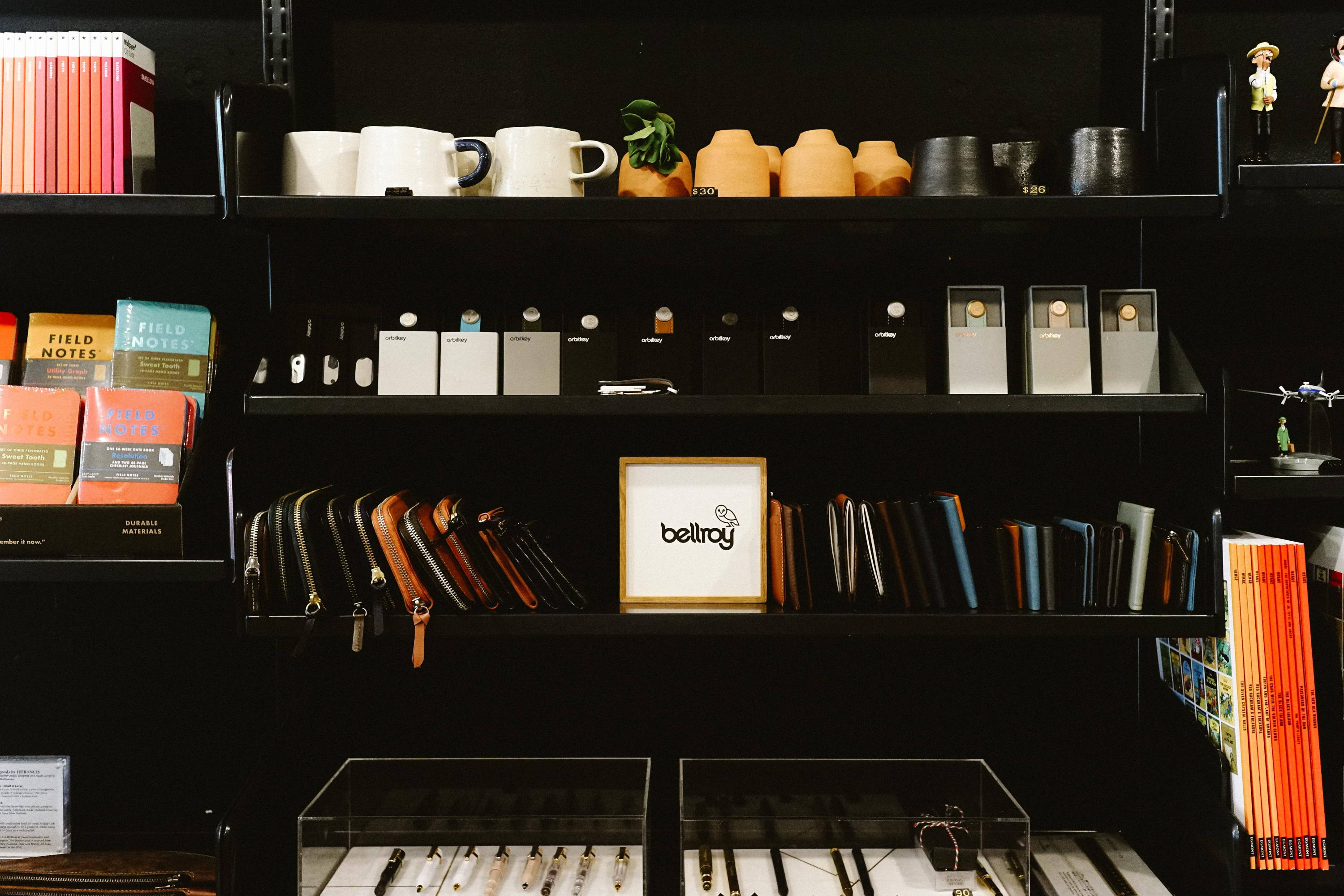 Specialty pens, key organizers, and card holders available at Compendium
You carry a great selection of gifts and homewares by designers like Hemleva and Field Notes. How do you choose which products and designers to carry?
As a buyer I'm trying to find stuff that I think hits on good design and will be coveted by our followers, locals, etc. Ideally something they haven't seen before, or something done better.
Do you carry any products or clothing by Australian designers?
Definitely. We are the only stockist of Freo Goods Co. and we stock a number of successful Australian brands including Bellroy, Orbitkey, Solid State cologne and Journey of Something puzzles.
How does your store specifically cater to the Fremantle community?
Fremantle is a unique, village-like local community with a strong sense of identity and ownership among the locals. Over a decade we've carved out a small but loyal and design-aware following, the kind of regulars who drop in weekly to chat and see what's new. We give them new things to see as often as possible, we stock some hard-to-get brands you can't find anywhere else in town, and we have our own in-house range of designer souvenirs that celebrate Fremantle created with local designers. Also we are known for our creative window displays, especially at Christmas.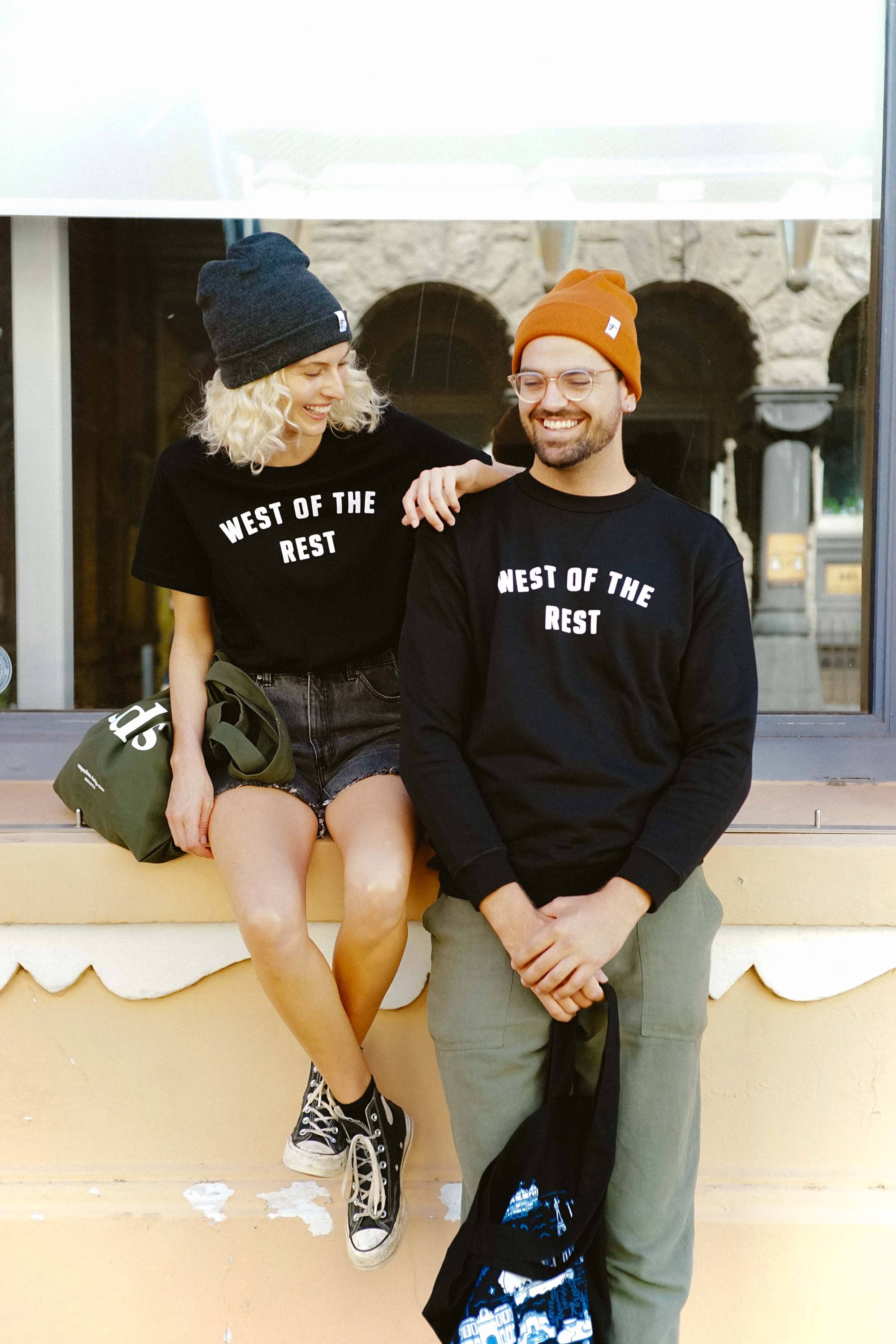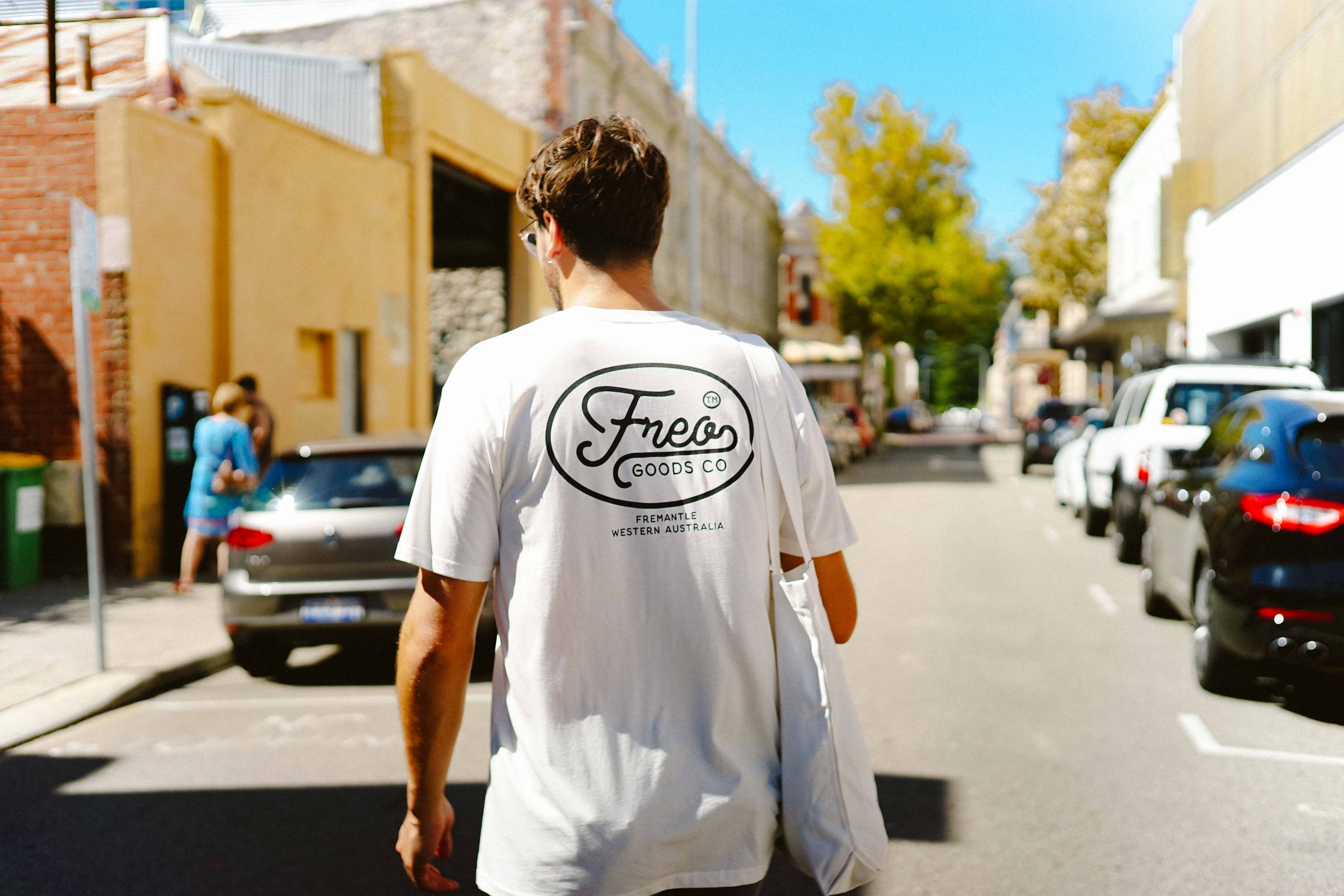 Do you do puzzles yourself? Do you have a recent favourite?
I do! I collect the eBoy Pixorama puzzles—they're awesome (we don't sell these). They just got out their London Pixorama puzzle, which is awesome. Second fave is the rainbow CMYK puzzle by Clemens Habicht (which we do sell). It's kind of therapeutic to build. The next puzzle I will do is one of the Lego ones.
Do you have anything new in the store, or any favourite products, that you think our customers should check out?
We are working with local brand Freo Goods Co. on a range of collab tees, totes and hats featuring graphics inspired by our port-side neighbourhood, together with local designers. This project is really exciting. Another cool thing that's new is Bellroy's new HeiQ V-Block™ range, which are wallets, bags and phone cases with an advanced silver technology that inhibits the growth and survival of microorganisms. So you don't carry germs around with you. Very cool!
For our customers outside of Australia, do you ship internationally? 

We do. In addition, we've recently started a US outpost (online only for now) where we dispatch from the US directly to US customers.

If you're in Australia, check out Compendium Design Store's brick-and-mortar shop in Fremantle! To shop internationally, you can visit their online shop based in either Australia or the USA. Some of our favourite finds on their site are their puzzle collection, their map posters featuring the best places in the world to hike, dive, fish, kite surf and more, as well as their wide selection of design books.