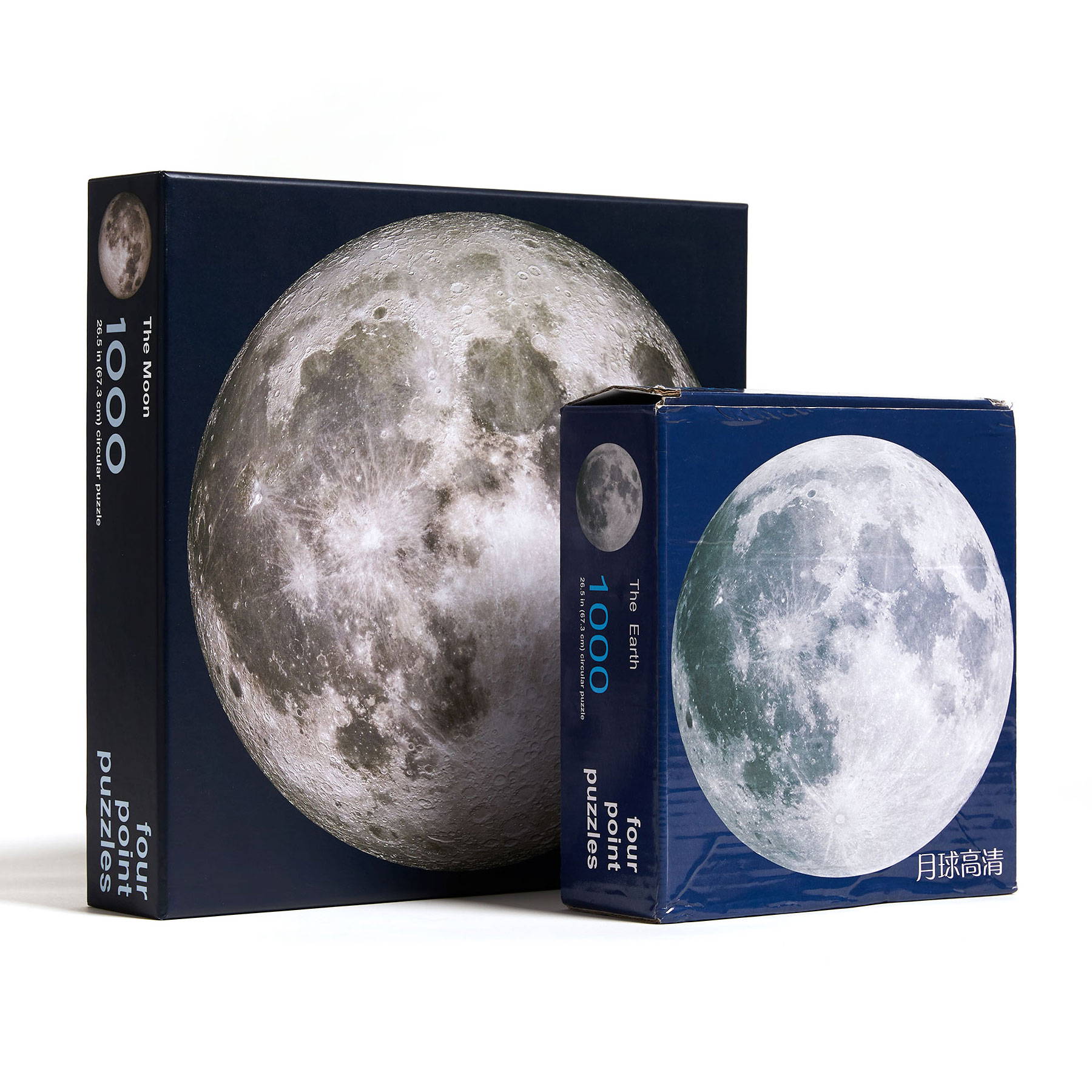 Buyer beware, there are knock offs of our puzzles on the market
Starting in April 2020, dozens of websites popped up using our product images to sell some very poorly made knock offs of our Moon and Earth puzzles. We have seen several different versions, and some are more convincing than others. We have included some images here of the worst ones we have seen and some detailed information below. We have been working hard to have all the infringing sites removed, but it has definitely been an uphill battle. Please know that we are doing the best that we can to keep our customers safe.

Our puzzles are only available in our online store, our new storefront in Hamilton, ON and through our authorized retailers. You can see a full list of retailers here. Our puzzles are NOT available on Amazon, eBay, Walmart, Wish, Alibaba, AliExpress, Taobao, or Tmall. Any listings on these sites are selling counterfeit puzzles and we working hard to have all listings taken down.
If you have purchased a knock off, your best course of action is to report the charge as fraudulent directly to your credit card company or PayPal (however you made the purchase). To learn how to report through PayPal, please click here to view their instructions. We also have a letter that you can download to submit along with your claim to help ensure you receive a refund, to do so please click here.
How can you tell if you purchased a knock off?
The easiest way to know if you have purchased a knock off, is where you purchased your puzzle. If it wasn't from our store or our authorized retailers, it is probably counterfeit. Some other ways to tell are:
- We do not have any 1000-piece planetary puzzles other than the Moon the Earth and Mars (as well as our 2000-piece, 8 planet set). Any 1000-piece puzzle of Jupiter, Venus etc is a knock off.
- There should not be any Chinese characters on the packaging
- If the box came damaged / bent
- If the puzzle pieces have numbers on the back
- If the puzzle pieces are paper thin (our pieces are some of the thickest on the market at over 2mm)
- If there is a "catalogue number" above the barcode as opposed to an "item number"
If you have any questions at all, please send us an email and we'll be happy to help as best we can.