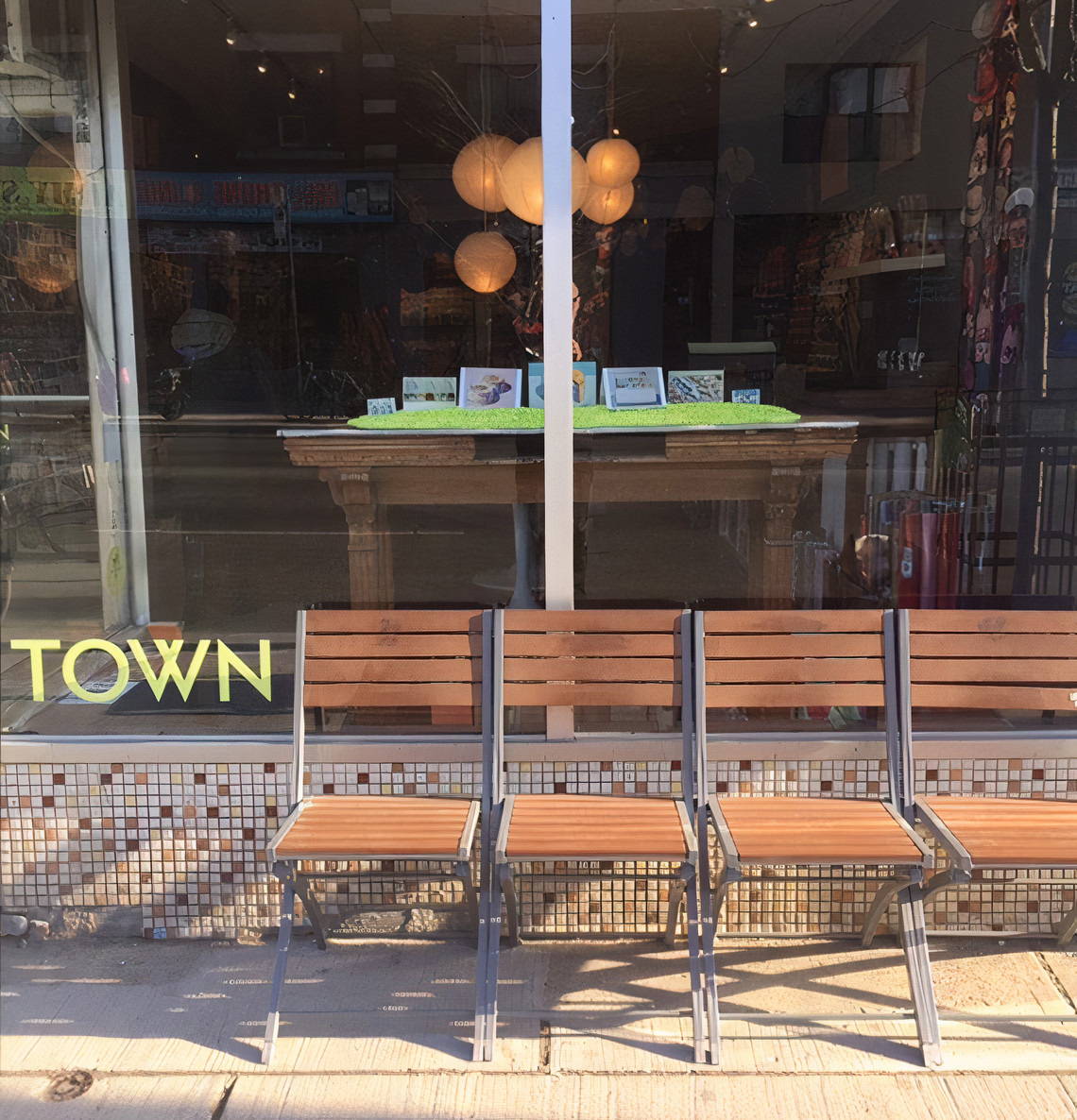 TOWN Storefront on Bloor Street West in Toronto
TOWN IS A TORONTO-BASED INDEPENDENT CARD AND GIFT SHOP WITH A FOCUS ON DESIGN
Founded in 2012 by Shelley Town, TOWN is a card and gift shop located on Bloor Street West in downtown Toronto. The store carries a variety of beautiful, design-oriented cards, stationery, and gifts for all ages.
Shelley carefully selects a wide range of "essential non-essentials" to sell in her store, resulting in a product mix that is both sophisticated and affordable. Her lifelong love of illustration, photography, and graphic design is obvious in the products TOWN carries, which includes a mix of Toronto designers and international artists.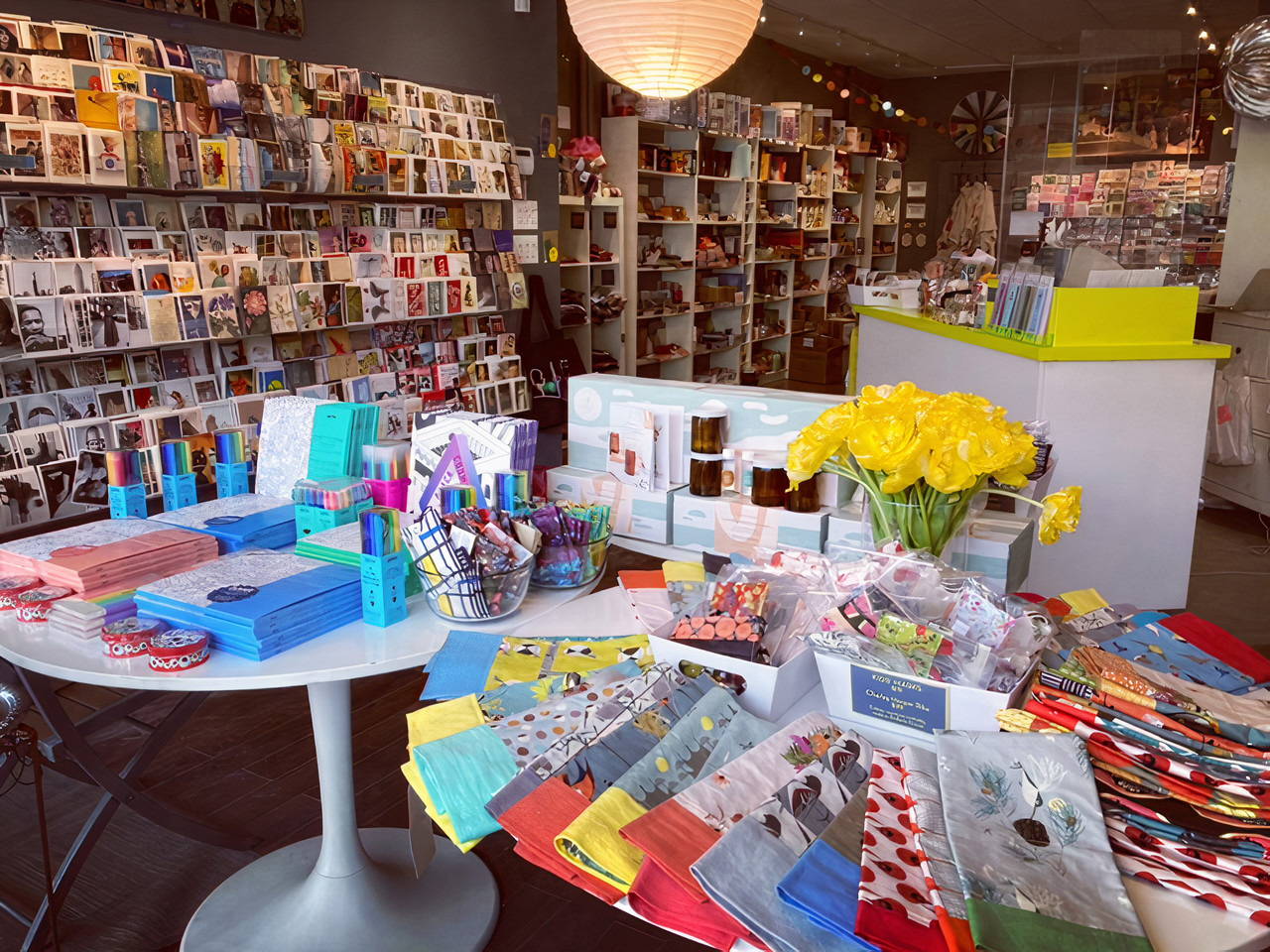 We love TOWN's focus on helping customers connect with friends and family through thoughtfully selected gifts, and we're so glad that our puzzles are included in the mix! We recently chatted with Shelley about how she chooses her products, which designers she's drawn to, and some of her favourite puzzles and gifts.
What made you decide to open TOWN?
I previously owned and operated two stores on Danforth Avenue in the east end of Toronto (called Pulp and Butterfield 8) and missed being behind the counter — the daily conversations, the lovely interactions and exchanging of ideas and stories.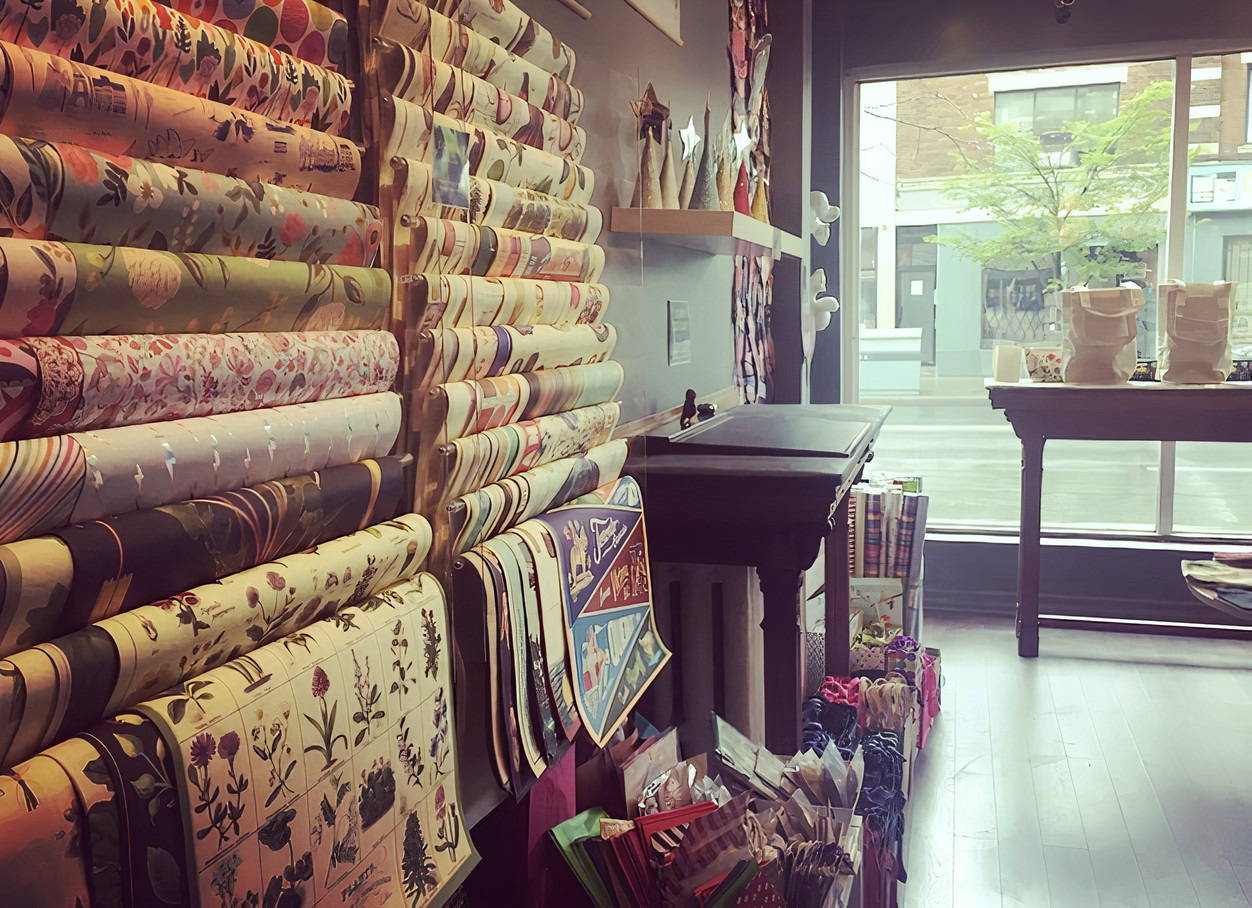 TOWN's selection of speciality paper
Are there particular artists that you are drawn to for the products you order?
Illustrators Edward Gorey and Charley Harper and mid-century designs by Alexander Girard and Finland's Marimekko are a few that always pop out at me when I'm sourcing new pieces to add to our collection.
Aside from an incredible selection of puzzles, what other products do you typically carry?
Most people know us first for our cards and postcards. We have a 12-foot wall of postcards as you enter the store. We're also known for our collection of notebooks and "essential non-essentials" — liquid soaps from Salt Spring Island; candles from Yield and Baltic Club in Montreal; tea towels from Cavallini, Banquet Workshop and Pi'lo.
12-foot postcard wall at TOWN
Do you do puzzles yourself? If so, do you have a recent favourite?
I haven't done many lately, but I can still remember the shared joy of completing a puzzle with my sister when I was in public school — a hexagonal zoo illustration, it's seared in my brain forever. At the moment I do have a kitschy Mountie puzzle still waiting to be cracked open at home.
Do you have anything new in the store that you think our customers should check out?
Our new colouring posters and markers from the French company OMI have been a huge hit and Baltic Club's candle-making kit is the perfect, satisfying (and low-stress) pandemic DIY project when you're taking a break from puzzles and baking!
At the moment, TOWN is closed to in-store shopping, but you can shop their collection of puzzles, cards, notebooks, and other beautiful gifts here. We love TOWN's collections of puzzles and delicious-smelling candles!